We talked to some freelance writers we know about their experiences breaking in, and what advice they have for writers who are just starting out.
My first job in freelance writing was literally handed to me. A friend of mine knew I wanted to be a writer. He had a friend who was the editor of a modest news aggregation blog. My friend asked me if I wanted an introduction. I said yes.
Without that first gig, I'm not sure how I would have started.
This was pre-Upwork/LinkedIn/reddit days. Content mills weren't really the household names they've come to be in the industry.
The only one I knew of was Textbroker. I'd tried using it, but didn't understand what clients wanted. Assignment briefs were sparse and confusing. A lot of them asked for "SEO content." WTF was that?
And it never once occurred to me to find an editorial email address at the bottom of a site I wanted to write for and send a pitch. Websites don't exactly hang "now hiring writers" banners on their homepage. I assumed that anyone who worked at Huffington Post made a connection through a big journalism school, and that ship had already sailed for me.
These gaps in my knowledge sound ridiculous looking back. Embarrassing, even.
But I shouldn't be so hard on old me. These gaps are all too common.
Nowadays, aspiring freelance writers have more options to break in.
There are numerous job boards and content mills to find gigs to cut your teeth and build a writer portfolio on.
You have easier access to editors and business owners on social media.
Googling "how to become a freelance writer" will bring up all kinds of resources (some more helpful than others).
But a lot of freelance writers I talk to still have some of those big, familiar knowledge gaps I had.
They just don't know how to get started.
Sure, there may be more options, but maybe that brings on an options paralysis.
Which courses will actually help me figure out how to break in?
Where do I get good jobs?
How many articles do I have to read before this all sinks in?
They say you start a business to solve a problem you yourself have. That's a big reason Dave and I started ProWriter.
People have responded positively to the blog posts we've written, educational materials we've created, and ad hoc observations we've shared about the freelance writing space so far.
That's awesome! That's what we were hoping for.
But, we think it's important to hear from other writers, as well. People who are working hard. In the "trenches," so to speak. Other freelance writers like you.
What they've learned, what they'd tell themselves on Day 1 if they could go back.
We picked a handful of freelance writers we know well to help you understand where your priorities should be when you're just starting out.
There might be things you're anxious and worried about. Hopefully, these writers will give you permission not to.
There might be questions you have. Hopefully, these writers will help answer them.
You might feel very strongly that you should just do something. Hopefully, these writers will save you the headache. Or, better yet, give you permission.
We'll take our backseat now and let these writers take over this blog post from here on. We hope you find it valuable.
The writer portfolio is critical early on
Ashley Reign:
"In the beginning, a lot of it is about building a resume rather than scoring a high-paying job right out of the gate. [...]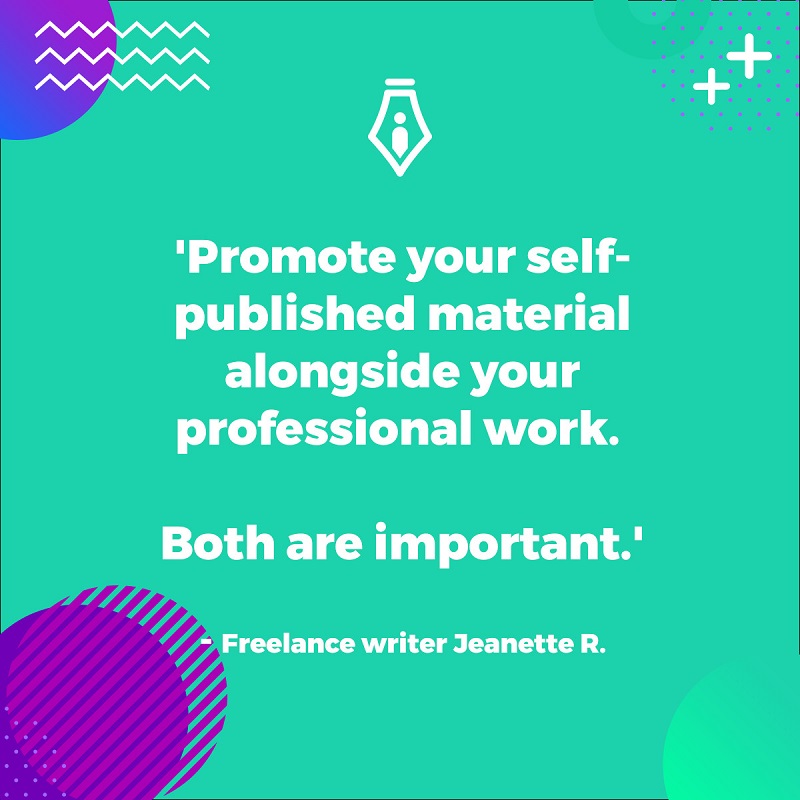 "Focus on finding gigs that will allow you to do work you'd be proud to add to your online portfolio. Look for clients that will credit you and/or provide a link to your website or byline, even if they don't pay all that well.  As your resume and portfolio grow, so should your asking pay rate."
"One piece of advice: Build a diverse portfolio and get published in places that maintain an archive. [...]
Mandy Lutman
"Promote your self-published material and personal (professional) blogs alongside your professionally-published work. Both are important."
"Were I able to go back in time and advise my past self on my future freelance writing career, the most significant piece of advice I'd likely give myself is to develop a specific niche sooner rather than later. Being knowledgeable in certain industries or topics is fantastic, and clients who appreciate well-written, expert-level content are likely to request more work from you!"
Learn technical skills, like SEO
"On the content side, I didn't pay enough attention to the technical side of SEO and everything it entails (from keyword ideation to titles and headings to schema to metadata)  at the outset. [...]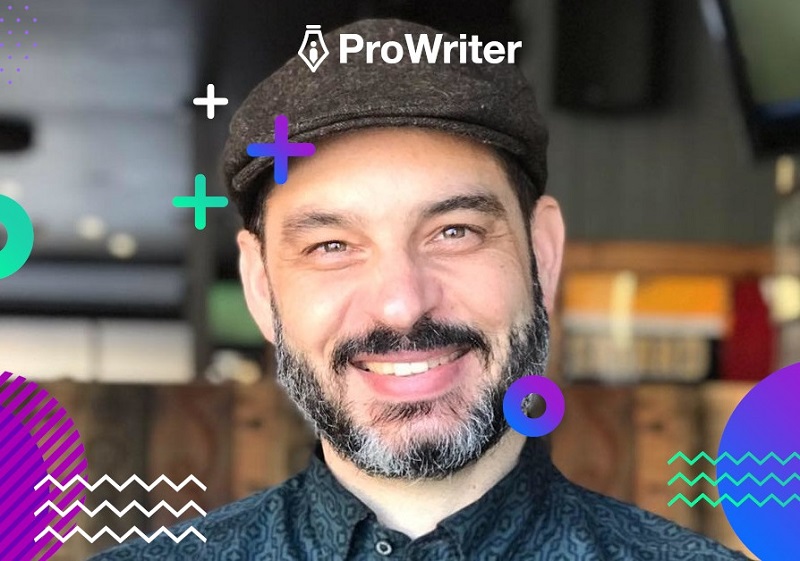 Casey Watson
"While I'll never be a wizard on the technical side, I found my ability to understand my client's needs and meet their expectations grew once I knew more about the technological challenges they face in getting found and heard."
Piper Gourley:
"One skillset I would like to continue to expand my knowledge on is search-engine optimization (SEO) writing. As the web continues to become an even wider medium for writing, and more articles about the same topics are being produced, SEO skills have become more relevant to writers than ever. SEO pieces also tend to bring in more money than non-SEO writing, both for freelancers and publishers, so mastering SEO is a profitable skill to commit to in the long-run."
On self-care and other career advice
Mandy Lutman:
"Don't overwork yourself. Burnout is a real and scary thing and having a work/life balance is important from the get-go. It's very easy to fall into the workaholic hole, but if you do, it'll take years of healing to dig yourself out of it."
Casey Watson:
"Anticipate that you'll succeed. That sounds terribly inspirational-poster, but I mean it more practically. [...]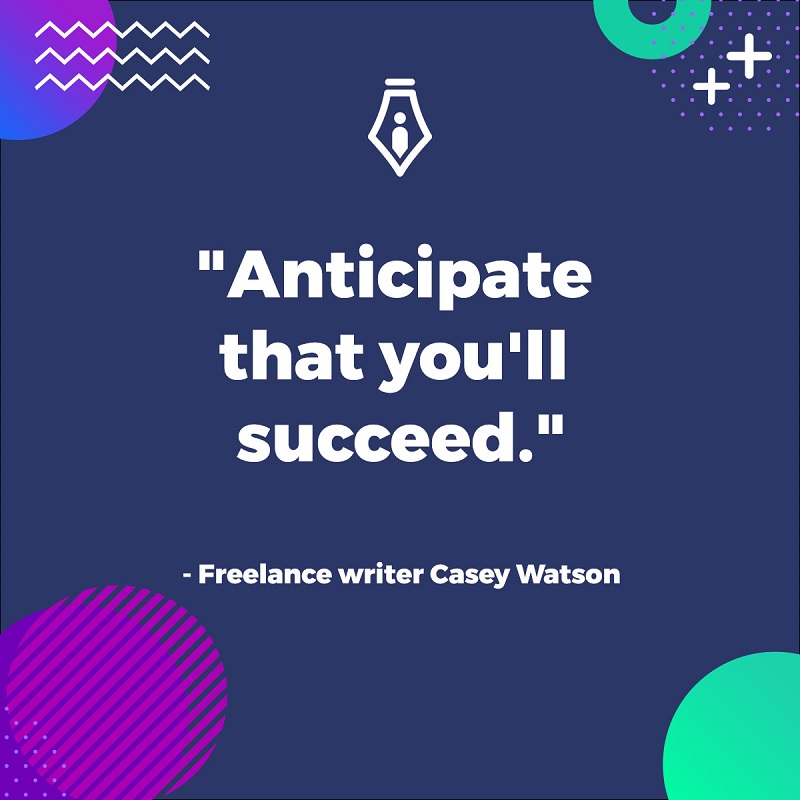 "If your goal is to develop a remunerative sideline or even a stable source of sole income, anticipate — but don't expect out of a sense of entitlement — that it will happen. From the start, develop habits and systems that will allow you to sustain what you're doing."
Piper Gourley:
"It's important to be flexible. You're going to be writing for a smorgasbord of clients. Your style needs to be in flux with their needs. Adaptability is one of the most useful skills you can have. [...]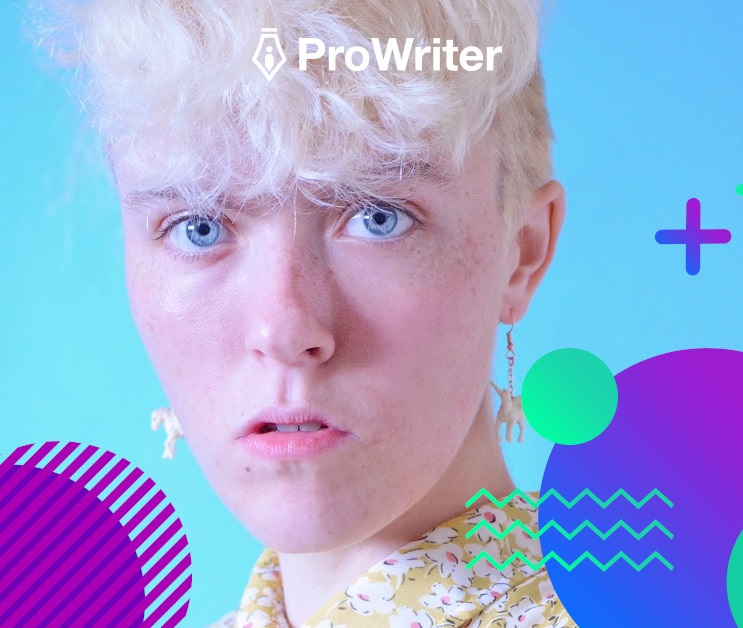 Piper Gourley
"Rigid stylistic writing is not likely to get you very far in freelance work that requires you to deliver a variety of pieces (blogs, articles, advertorial writing) to various clients, all of whom have different expectations for your writing. Stay adaptable, ask questions when they emerge, and always, ALWAYS read the style guide, even if it's a client you've already worked with!"
Casey Watson:
"One more thing! Find a portfolio set up that you like and systematically keep and organize your stuff as you go. It'll help you in myriad ways."
Final takeaways and resources
ProWriter offers a free, professional writer portfolio, designed to highlight experience and skills to help you stand out when applying for jobs. You can claim yours and start building it out in minutes here.
If you want to learn more about SEO and other more technical freelance writing topics, you can look at our resources library.
You can also check out our courses page here, and take our introductory course to freelance writing for free.
Finally, as always, find me on LinkedIn if you have any questions or feedback.
About the Author