Trying to figure out how to become a freelance writer? Start by building your online writing portfolio.
But be warned — freelance writing is competitive.
In this post, we'll cover what you need to know to stand out, including:
Why 'social proofing' matters to employers
How to show proficiency and experience in a freelance writing niche
Some free (or cheap) resources to help you close writing skill gaps
Anyone can become a freelance writer.
There's no college degree or special certification required. If you have good communication skills, the bar to entry is practically nonexistent.
Let's say you're a college student looking for experience, a stay-at-home mom seeking to enter the workforce, or a 9-5 professional who wants to make some extra cash on the weekends.
As long as you have a solid internet connection, you can start picking up gigs and making money.
But there's a problem.
Because freelance writing is easy to get into, the market is overrun. It's extremely competitive.
So what can you do to stand out? What gives you a competitive edge over other freelancers vying for the same jobs as you?
Aim for the 1 percent pool of qualified applicants
Let's take a moment to talk about the employer side of this equation. We work with employers of freelance writers, and hire writers for our own projects all the time.
To be perfectly honest, most applications are automatically disqualified.
Why?
They lack a professional website or online writing portfolio.
Despite earnest cover letters from well-intentioned applicants who seem like genuinely awesome people, when you don't include any examples of your writing, you won't get very far with employers.
The second tier up attaches an original sample in a Word doc or a link to a Google folder containing sample files. Better, but still a little slapdash.
If you want to be a successful freelance writer, it's all about the portfolio. You won't even get a ticket to the table without it.
The top 10 percent tier of applications contain a well-written cover letter (nothing formal, just an email introduction of 300 words or so) detailing who the applicant is and why they're right for the job.
They also include some kind of professional portfolio, whether that's a link to a personal content writer website, a list of relevant links, or even a well-organized LinkedIn profile.
But even 10 percent of 250 or more applications (not that uncommon, believe me) is a big pool of competition. Even if you skate past the 225 other applicants, how do you get past the 25 semi-finalists and into the final 3?
How do you get into the 1 percent pool?
Let's say you're still in that 225 group. If we've impressed anything upon you, hopefully, it's that if you want to be a successful freelance writer, it's all about the portfolio.
You won't even get a ticket to the table without it.
Once that's taken care of, you need to figure out how to stand out from what is still a pretty competitive lineup.
Employers are busy. It can be really easy to get lost in an application pool of a dozen or more. And you have to consider the fact that the top 10 percent of applicants are the cream of the crop.
So what do employers look for in the top 10 percent of applications to move their hiring decision to the final few candidates?
One of the biggest parts of my work with clients is to try and help them find the right talent for their projects. They share many of the same headaches when it comes to finding and vetting freelance writers.
I've personally pored over thousands — thousands — of applications and spent countless hours trying to figure out which applicants are the right fit for a job.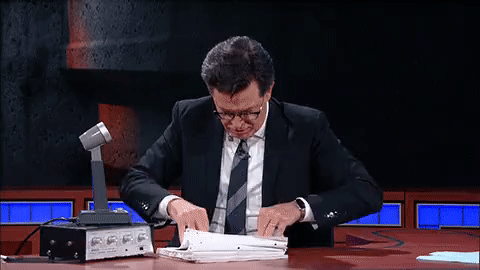 With all of that experience, I feel pretty confident when I say that applications that ultimately lead to a job offer have 3 main things in common.
If you're looking into how to become a freelance writer, or just looking for ways to stand out and get closer to that final shortlist of applications, these tips will set you up for more successes down the road.
No. 1: You are who you say you are
Do you remember the MTV show Catfish? The one where a couple of filmmakers use simple Google searches to determine whether or not someone's online significant other is actually who they say they are?
Employers can also do that.
And they do! It helps them eliminate unqualified applicants.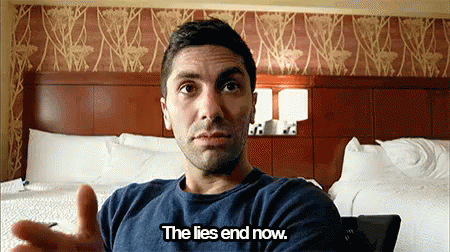 People are leading increasingly online lives, and our digital footprints matter in everything from college admissions to rental applications.
While you don't necessarily need to have your own professional website, you should show up in a Google search in some of the expected places: LinkedIn, Facebook, Instagram, etc.
This is called "social proofing" and you'd be surprised how many applicants leave it out.
Here's a hypothetical example: Say a guy named Joe Anderson applies for a job, includes a well-written cover letter, and a dozen links to articles he has "ghostwritten". He doesn't include a link to a website, online writing portfolio, any social media, or anything else that would help us verify his identity.
He doesn't even have a photo of himself attached to his Gmail account.
It's absolutely critical to know who you're hiring. It's one of the reasons ProWriter requires social proofing in its online writing portfolios.
So we go searching on Google for "Joe Anderson writer." Because he has such a common name, we don't find anything that obviously would belong to him. Maybe he doesn't have much of an online presence at all.
In any case, we're about at the end of the time we're going to spend trying to figure this out. After all, we have 250 applications to get through.
Can you see the problem here?
How do I know he wrote his ghostwritten samples? What if he just grabbed random links off the internet?
That's not to say you should never include ghostwritten examples. Just help the employer verify that they're actually yours.
Include them in your online writing portfolio, or LinkedIn. Use a clear photo of your face online. Make sure that the photos of you on your various profiles clearly belong to the same person.
It's absolutely critical to know who you're hiring. It's one of the reasons ProWriter requires social proofing in its online writing portfolios.
Make it easy for employers to find you online. That, and verify with confidence that you are who you say you are.
You'd be surprised how often we get catfished.
No. 2: You can do what you say you can do
Part of establishing that you're the real deal is demonstrating that you're the right fit for the job.
It's something you have or you don't.
You either have relevant experience writing in a particular freelance writing niche, or you don't. That simple.
If you DO have that experience:
Where have you written on the topic before?
Can you include samples and links?
If they're ghostwritten, can you provide a reference we can verify?
If you DON'T have that experience, you might be asking the question we've all asked ourselves at the beginning of our careers: Every job I'm looking at requires experience, so where do I get experience?
By playing to your strengths.
Let's say you have a professional or educational background in a particular industry. You're just starting to try your hand at freelance writing for some extra cash.
"Play to your strengths. Follow your skill, not your passion." username="prowriterhq"Click To Tweet
Your subject matter expertise can be a major asset. If you have a degree in finance or have done work as an accountant, that can catch the eye of an employer. Depending on the industry and job, it might actually matter more than writing experience.
A good writer who doesn't know anything about gardening won't do a very convincing job providing blog posts for a home and garden blog. If you did landscaping for a few summers in college, you might have an edge!
As entrepreneur Scott Galloway puts it, follow your skill, not your passion.
What if you're attempting a career shift?
If you want to use freelance writing as an opportunity to shift into a different career, you might have some trouble. If you want to pivot out of finance into something like sports writing, you might need to build up writing experience taking finance writing jobs while pitching sports outlets.
And if you're brand new at all of this and have no experience whatsoever, it's going to be tough. It's not the answer you'll want to hear, but you need to spend some time building up your portfolio.
After you learn the ropes, it will be easier to compete for the jobs you really want.
Now, if you've demonstrated you are who you say you are and have relevant experience for the job, an employer like me is still looking for one more thing...
No. 3: Do you know how to write?
Anyone applying for a writing job would already know how to write, right?
Wrong!
As with any skill, there are plenty of people who think they can write who simply can't. That's not usually who employers run into.
Instead, employers often run into applicants who are good writers. They're just not good at writing for the internet.
They don't understand SEO, they don't know how to optimize a headline, and they don't know how to increase the depth of experience on a web page.
(if that sounds like you, skip ahead to the Resources section).
Complicating matters, there's good writing for blog posts, as well as good writing for sales copy, for press releases, for email campaigns, for ads, for websites, and more.
Every form has its own skill set and best practices. One good writer can't automatically take on any writing job.
You need to make sure you have the raw writing skills for the jobs you are applying for. Prove you can "walk the walk."
What if you don't have samples yet?
Let's say you're looking for jobs doing press releases. Do you have a relevant degree, internship, or job experience in public relations? Did you take a course online you can produce certification for? Surely you have a sample.
Maybe you want a job writing SEO webpage copy for websites. If you don't have the experience, what online courses have you taken? Do you have certifications? Failing that, do you spend a lot of time reading SEO blogs? Can you produce a sample?
Make sure you can demonstrate that you have the writing skills to competently handle every job you apply for.
Key takeaways
These might sound like obvious points. But because of how oversaturated and competitive the freelancing industry is, a lot of writers will apply for every job they see.
Naturally, this overwhelms employers with unqualified applicants. It makes their job search harder. It's more unlikely that they'll find who they need.
I can tell you this because I am one of those employers.
Again, here are the top three things that make the difference and move job applicants into the final 1 percent pool:
Strong social proofing 
Relevant experience
Solid writing skills
If you focus on these three points and continue to strengthen them with experience and education, you'll be much more successful than 90% of the people you're competing with.
Resources that might help
Right now, Ahrefs is offering its blogging school for free. It's more tailored to business owners who use their SEO tool, but it has a lot of great insights for writers that can help you understand the purpose of writing for the web, as well as talk the talk with potential clients.
ProWriter also put together a complete guide on SEO writing specifically tailored to what writers need to know. You can check that out for free here.
Lastly, we also recommend setting up and completing a ProWriter online writing portfolio. ProWriter makes it easy to demonstrate social proofing, relevant work experience, and writing skill to your potential employers. Also free!
About the Author